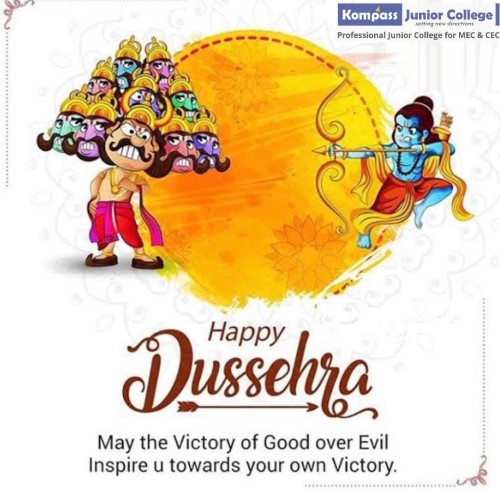 Dussehra, as we have usually heard, is about Rama vs Ravana, victory of good over evil, of right over wrong and of virtues over vices.
However, I have different thoughts today. I want to write about the battle inside that we are supposed to recognise, then fight and perhaps win. Maybe this is the purpose of our lives.
Isn't it dichotomous that the demon King Ravana was evil despite being an erudite scholar? How's it possible that education didn't positively influence him? What got better of him? Was it his ego? Did he fail to conquer the battle inside of him, much before he was vanquished in the external battle? Is the story of Ramayana a metaphor of our own lives? Are we purposed to win the most important battle the one within us?
With these thoughts, I wish all of you and your families a very Happy Dussehra/Dasara/Vijayadashami.