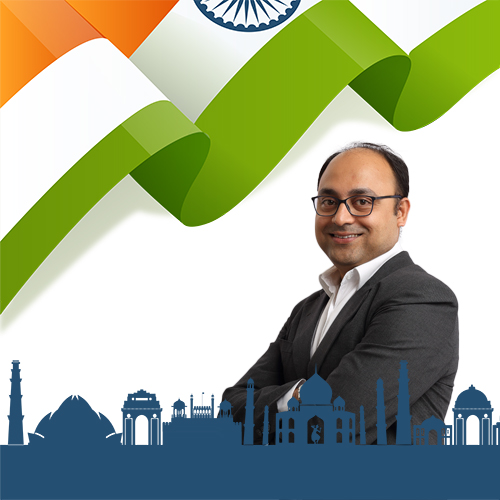 I grew up in Delhi, one of the hotbeds of India's freedom struggle with around a century of strong association with the Independence movement. It is one of the places where the Sepoy Mutiny of 1857 took place. The Indian side lobbed cannon balls on the British Army at a Gate, which was built as an exit to Shahjahanabad and the road leading to Kashmir. Hence the name, Kashmere Gate for those of you who know Delhi well. This is also the city which witnessed the flag hoisting at the Red Fort on the historic day in 1947.
When I was growing up, in contrast to the tradition of kite-flying on Sankranti in this part of the country, kite flying on independence day in Delhi was something that I was an eyewitness to every year as a young child and later as an avid participant (perhaps of the age of Kompass students) with warcries of Aai Bo, kaate (meaning victory of your kite over someone else's in a duel of manjhas).
I used to wonder why do we fly kites on Independence Day. Later I came to know its significance. During the years of freedom struggle, Kites were like aerial messengers to convey slogans of public protest like Simon Go back. Today, we live in a free country and we don't need to convey messages of protest so much. As we enter the 75th year of Independence, I want to be that metaphorical messenger kite and give you a new message of freedom. A message that makes umpteen sense in a new India.
So I always wondered what does Freedom means to me? To me, it means Freedom of the mind. The British didn't just rule the country, they ruled the minds of Indians. To break free, we had to unshackle our minds. That's what Great Gandhiji did. He helped us break the mental fetters through his twin principles of Satya (Truth) and Ahimsa (non-violence).
We don't have the British now but we have other unwanted masters. The masters that curb our aims, ambitions and aspirations. These masters come in the form of conventions, social traditions and rituals.
Today, as we enter the Platinum Year of independence I call upon my young friends to shatter these chains and fill our minds with new hopes and splendid dreams. Today, we don't have to win back our country. Young Indians like you can win over the world. Come, join me at Kompass in charting this bold path to victory and in setting new directions.
In the end, I am also pleased to share with all students and parents that Kompass has been invited by the Telangana State Board of Intermediate Education to share its expert inputs for revising the board syllabus. This means that we not only impart high-quality education to students of Kompass but will shortly be able to share the fruits of our labour with students in the entire Telangana. This perhaps can be the best gift to give back to the state and the country on this day of independence.
Thank you. I wish all of you a very Happy Independence day.