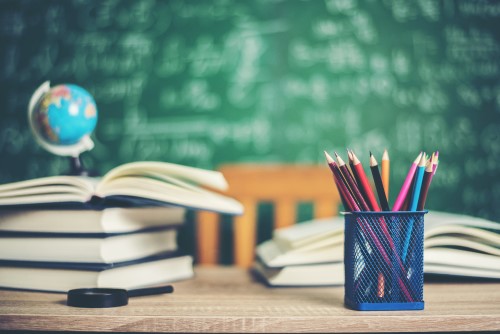 While the CBSE Term 1 exam for class 10th and 12th have been concluded by the 2nd & 3rd week of December 2021 respectively. The results are expected by the 2nd week of Jan 2022.
The results date is still uncertain due to the current conditions and according to the recent media reports, the results for both CBSE class 10th and class 12th are tentatively scheduled to be released on 24th January 2022.
Evaluation Process:
According to the media reports and an official update from the Central Board of Secondary Education (CBSE), the evaluation process has begun this week but owing to the COVID-19 pandemic currently the pace of evaluation might not be on par as planned which might lead to a delayed announcement of the results.
Marking Criteria:
While the results are going to be released soon, here are the marking criteria
The minimum weightage of the Term 1 marks is going to be 50%
The internal assessment marks of each subject are going to be included in the term 1 results.
There is no pass/fail criterion for the CBSE term 1 exam.
The students will receive their combined final marks sheet after their term 2 exams.
Where to check the CBSE term 1 score:
Once the evaluation process is completed and the results are announced, there are many ways to check the score.
One can go to the official CBSE websites cbse.gov.in and cbseresults.nic.in and enter their details to check their scores.
Alternatively, the students can access their CBSE class 10th and class 12th marks through the digilocker app and their website digilocker.gov.in
Planning your next move:
Once you have checked your results, it's time to start setting your eyes on the Term 2 exam with clarity and a study plan. You can read another blog on how to go about a making a Daily Study Plan.
If you count yourself among students who likes to plan ahead, you could be also thinking of the options to consider after Class 10th or Class 12th.
What To Do After Class 10th
Students have a plethora of options to choose from – right from MPC, BiPC, MEC, CEC and so on. The right way to go about is to take a Psychometric Assessment that helps you to identify your strengths and then choose the correct steam accordingly. This can be complemented by a counseling by a Career Counseling Expert.
What To Do After Class 12th
Just like above, students must navigate through a maze of Universities, Colleges, Locations, Courses to make the right decision. While students of science might be preparing for the prestigious Indian Institutes of Technology for engineering and the top medical colleges like AIIMS for medicine, an emerging trend among students has also been the inclination for courses offered by professional institutions like Indian Institutes of Management (IIMs) and National Law Universities & NALSAR. You can get into the premier colleges through exams like IPMAT and CLAT. You need to prepare well for these exams and with a dedicated effort it is possible to crack these with a few months of preparation also.