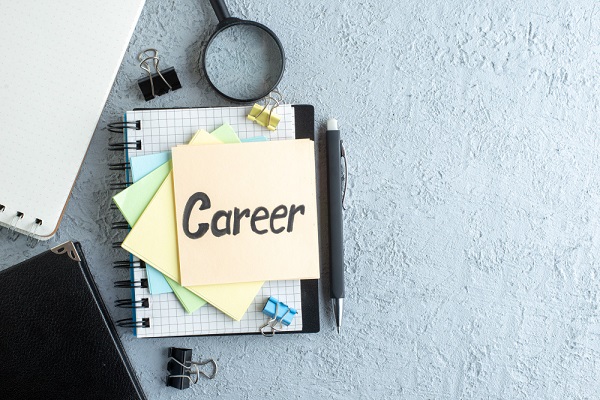 In general, the streams available to students after class 10 are Science, Commerce, and Arts. Apart from these, other courses that students can pursue include Electronic Science, Computer Science, and many more.
A common notion among students is that Science is hard, whereas Arts are too easy. As such, many students opt for Commerce. In reality, every stream has remarkable career options. Choosing a proper group is important because it decides your future. Therefore, it is wise to choose a group that interests you.
Students who like Mathematics can opt for MEC. This group refers to the integral subjects of Mathematics, Economics, and Commerce. When you choose the MEC group, it opens a variety of career opportunities.
What is the MEC group?
As said, the MEC course includes Mathematics, Economics, and Commerce. To pursue education after class 10, students can choose this group. The main reason for the popularity of the MEC group is that it introduces students to the real world and helps them pursue successful careers.
Besides, the MEC group provides students with the basic knowledge of these subjects. As a result, students can pursue different types of courses in their graduation. With MEC, students can understand concepts that relate to finance, business, trading, and so on.
The course lay the foundation stone for further studies and chances of having lucrative jobs increase. Also, it helps improve their analytical skills. Moreover, the course comes with a comprehensive curriculum, as well.As a result, students can choose the right one according to their needs.
MEC courses after Class 12
MEC courses help students choose from a variety of courses for both Commerce and Arts streams. Here are some courses that students can take in intermediate, i.e. after completing Class 12 from a MEC college.
Bachelor of Business Administration (BBA)
BA in Economics
Bachelor of Information Technology (BTech)
BSc in Computer Science
Bachelor of Management Studies
Chartered Accountant
Bachelor of Journalism & Mass Communication
MEC courses after Class 10
After a student completes Class 10, there are several MEC courses to choose from. Beloware some courses, but not limited to, that students can choose from the best college for MEC.
Diploma in Commerce
Diploma in Hospital Management
Diploma in Economics
Diploma in Business & Management
Diploma in Electrical Engineering
Diploma in Accounting & Finance
Benefits of MEC group
The MEC group provides students with a variety of job prospects in areas such as accounting, information technology, finance, marketing, management, business, and many more. Mathematics helps students achieve in-depth knowledge about formulas and concepts.
Through Economics, students can understand the economic situation. Whereas, Commerce helps students understand business and trade. Here are the benefits why you should choose these courses.
MEC group opens several opportunities for students when it comes to pursuing higher education in Commerce, Mathematics, and Economics
The subjects that come under the MEC group are interrelated and contribute to the overall development of students
Mathematics helps students understand technologies and conduct research works better
Micro and Macro Economics help students understand the economy in the best possible way
Commerce allows students to learn how legal trade and business operates
After gaining profound knowledge of the MEC group, students can choose other professional courses relating to the subjects
Corporates and industries are likely to employ applicants who completed post-graduation or graduation in MEC courses because of the higher demand
Career opportunities in MEC courses
To improve professional skills, students can avail themselves of different career opportunities after pursuing MEC courses in undergraduate, post-graduate, and masters. You can pursue a career in either government offices or private companies. Therefore, take the right decision of choosing MEC courses so that it helps you improve your skills. Here are some lucrative career opportunities after completing MEC.
Economist
Statistician
Financial Analyst
Chartered Accountant
Software Developer
Research Analyst
Marketing Manager
Company Secretary
Consultants
Economic Advisors
Business Development Manager
Content Writer
Lawyer
Journalist
Lecturer
Also, it is worth knowingsome of the top recruiters who hire students after completing MEC courses.
Wipro
BHEL
Reliance
Tata Consultancy Services
SAIL
NTPC
Accenture
Aditya Birla Group
Infosys
HCL
Deutsche Bank
Zomato
Deloitte
JP Morgan
Ernst and Young
Google
HDFC Bank
Barclays
ICICI Bank
Need more information?
MEC group covers post-graduate and graduate-level courses. At Kompass Junior College, we help students find a course that interests them. Through an innovative approach, we conduct top-class education that allows students to develop knowledge in Mathematics, Economics, and Commerce.
If you are looking for the best intermediate college for MEC, allow us to deliver an unmatched learning experience. Connect with our executives at Kompass Junior College for MEC courses to resolve your doubts while helping you pursue the right career field.