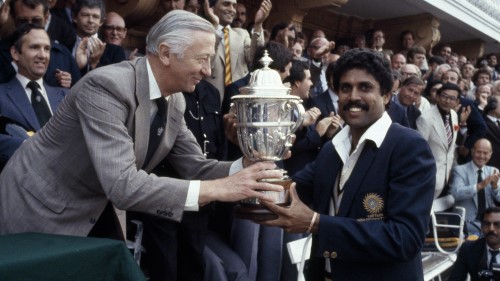 The Indian Cricket Team had won only against East Africa in the World Cup editions of 1975 and 1979. In 1983, Kapil Dev and his boys were up against 7 other teams and this edition was seemingly not going any different for them when they were at 17 for 5 wickets against Zimbabwe. Kapil Dev came into bat at No. 6 and slammed 175 in 138 balls which included 16 boundaries and 6 sixes. Kapil Dev's resplendent knock gave India a berth in the Semi-Finals where they beat England to go into the finals against the dreaded West Indies which had legends like Viv Richards and a fast-bowling attack battery led by Malcom Marshall.
India were bowled out by West Indies at 183 and Sir Viv Richards was in a hurry to wrap up the match and take home the third World Cup in a row. However, Kapil Dev took a fine catch by running 20 yards to send Viv Richards back to the pavilion. Indian went on to win the match and the World Cup.
Going into the World Cup, Kapil Dev and his boys were clearly the Underdogs. No one would have thought India will even cross the league matches but the team had the potential which they knew of. The team had fine players like Roger Binny, Madan Lal, Krishnamachari Srikanth, Sandeep Patil, Sunil Gavaskar, Syed Kirmani and of course Kapil Dev. After the 1983 World Cup, Kapil Dev became a household hero in every Indian home (interestingly I got a chance to meet him at my school at the Annual Sport Day in 1984 when he came as the Chief Guest).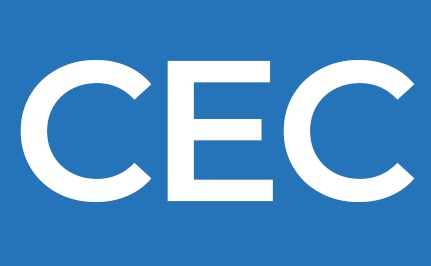 So, what's the connection between the Indian Cricket Team of 1983 and CEC?
CEC or Civics-Economics-Commerce is the Underdog among choice of groups after Class 10th based on perception among students. There is an adhoc way that some students go about ranking the groups available, starting with MPC, followed by BiPC, then MEC and at the fag end comes CEC. Often CEC is not a deliberate choice but a leftover option which students consider it to be. This is as far away from truth as it can be. Let me explain in detail:
A wider perspective
CEC through its combination of subjects of Political Science, Economics and Commerce provides a wider perspective to think about larger issues of our own country, its politics, economy, global business & trade and relations between countries. This forms a strong base of knowledge and widens the lens through which we see the world and interact with people.
Communication Skills
Political Science involves understanding different aspects of a given topic includes debating, argumentation which develops the thought process and strong communication skills in students. The importance of communication skills in today's world can't be overemphasized as it's a de facto success metric in anyone's career.
An array of career choices
CEC presents a wide array of choices to students after Intermediate, right from Business Management (BBA, MBA), Law (Integrated LLB), Journalism and even the popular career pathway of becoming a Chartered Accountant.
While CEC remains as the Underdog, it has all the right things going for it to become a winner. A smart student should weigh his or her options objectively before making a choice and not go as per the conventional ranking of groups.
SOUMEN CHATTERJEE
37 years today since the historic day at Lords when Kapil Paaji lifted the 1983 World Cup. As a 9 year old, it inspired me to dream big and enhanced my love for the game. Incredible day which inspired a whole generation. Thank you Team 83. pic.twitter.com/mjCKBmHpGk

— VVS Laxman (@VVSLaxman281) June 25, 2020