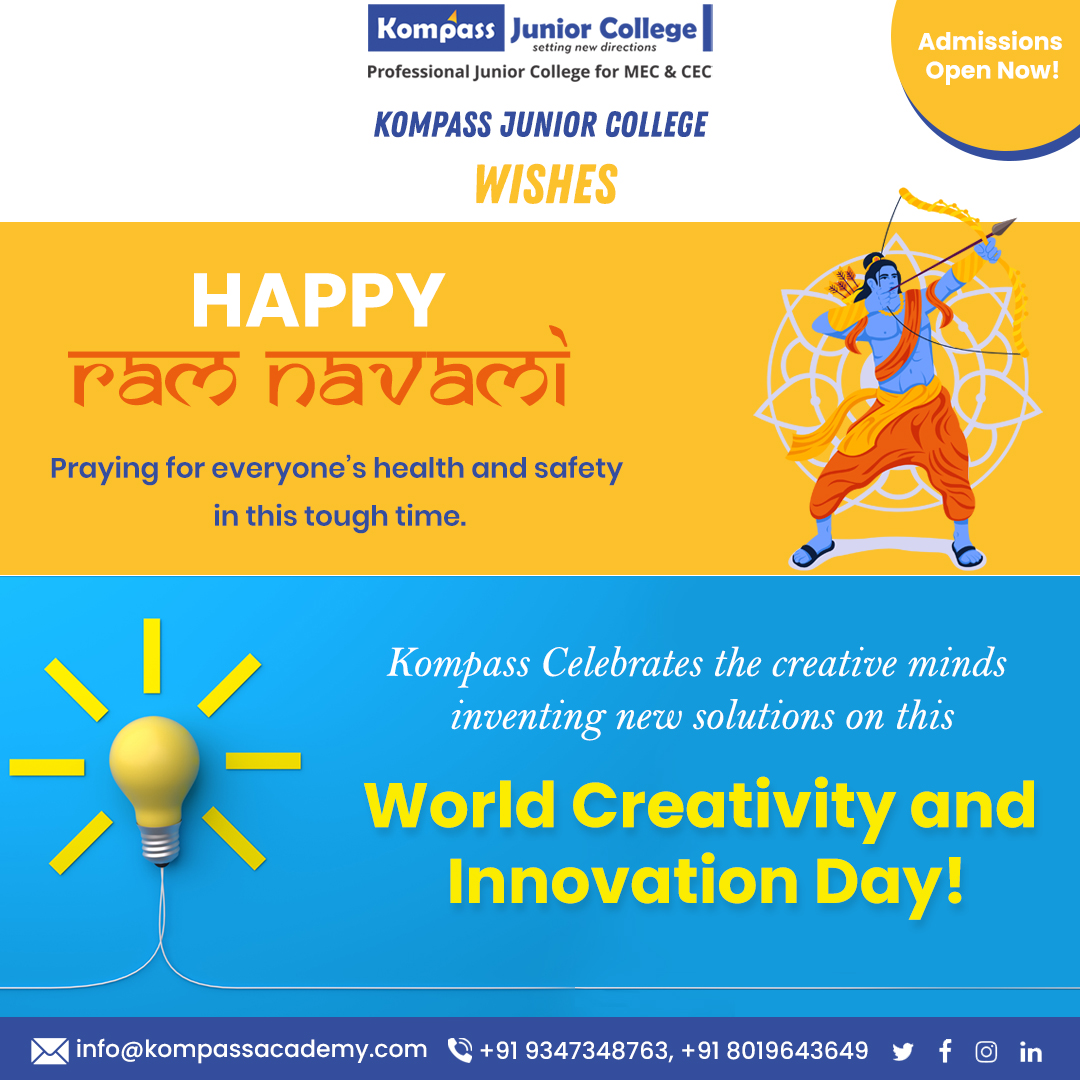 Management is an art, and not limited to its learning only at B-schools. It is the defining skill of every formative phase of a human's life. And Good Managers choose the Right Counsellors.
Ravana wasn't a good manager. Undoubtedly he was a highly learned and accomplished person. One of the reasons for his downfall is to neglect the advice of nay-sayers. His wife, Mandodari, brother Vibheeshana and grandfather Malyavaan – all advised him to return Sita to Rama. Instead, he chose to listen to his courtiers who played on his ego and pride and advised him not to do so.Instead of going by the general trends, and uninvolved advisors, Kompass urges the students out there to take the professional guidance from dedicated experts of the Industry at Kompass- committed to setting the right direction!
Maryada Purshottam greatest & highest concept of a human, did every thing for the right reason and after planning to succeed. His planning and prowess displayed highest level of diplomacy, management, tactical and strategic moves to remove many malpractices, fear, taboos and superstitions prevalent at that time. So, a well analysed calculated and planned approach is the winning strike. Do not take up the most important decision of your career and future without proper assessment and planning. Take the Kompass Psychometric test and know yourself better. Assess your potential and efficacies well analysing your performances and current interests. And choose the right combination of subjects/courses to plan and prepare for the coveted professional university that will lead you to the career of your dreams.
Be careful with the attractions. Decide the right course based on your strengths and interests and not what is "trending" or appears glamorous. Sita was attracted to the Golden Deer and went for it, not abiding by the right counsel of her-that such a deer could not be a natural one and it could be a demon in disguise.
When you choose the course and career per your likes, interests and strengths: you accept the profession; you get into with all your mind, body and soul; and thus the performance and job satisfaction is ever incremental and blissful in nature.
Once the goal is set, tell yourself you have to achieve it.
Don't lose focus at any point. Rigor is the key. Stay focused on your aim. just  like Shri Hanuman, and let distractions like parvat raj Mainaka, come on you way for sure, yet be bold and deny them your time, with diplomacy and tactfulness.
Get over your hurdles wisely and tactfully and do not surrender to them, just the way Shri Hanuman impressed Surasa and overcame her.
A good SWOT analysis before accomplishing any task is like elixir.
A good assessment of the strengths and weaknesses of Lanka inhabitants, complete analysis of the situation, various threats and opportunities which he had in the enemy's camp and a complete study about the Lankans, just like Shri Hanuman, do the right preparation to achieve the highest set Goal.
The skill of networking with knowledgeable and noble one is highly required to chart out a great learning path. With right diplomacy, the way Shri Hanuman identified and collaborated with Vibhisan from Lanka, proved to be vital towards the end. Similarly, while completing your education, or while in your professional span, whenever possible, merge with good people and form mutually benefitting trustworthy alliances, collaborate and learn from each other, win people by building great relationships, and master the art of team work to excel in every project at hand.
We celebrate the World Innovation and creativity day citing inspiration from The Ram Setu which was built by the Vanar Sena in time of need using the porous stones above the water so creatively. Every obstacle can be changed into opportunity by patient and creative thinking, logical reasoning and risk taking innovative expeditions.
The whole team at Kompass Junior College wishes you a very happy and blessed Ram Navami and celebrates the creativity and potential to solve a problem, big or small, around you with your innovations on this World Creativity and Innovation Day!