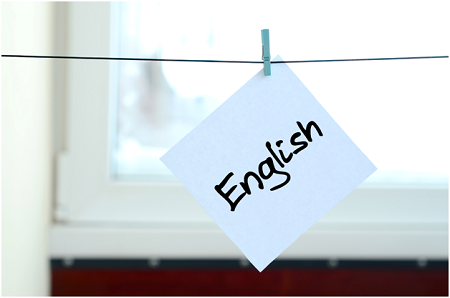 During the time of colonization, the English Language entered India. Our ancestors were made familiar with the concepts of liberty and freedom through English education in the 1830s. Eventually, this happened to be one of the reasons that led to the Indian National Movement. When deciding the official language of the post-independent India, South Indians did not take Hindi as their official language. Instead, they wanted to continue with English as it would give them representation in a democracy. Therefore we have two official languages in our country; Hindi and English.
On the other hand, the increase in Globalization and west dominance in the world trade; led to English being the lingua franca.
English is the language spoken by the elites in our country once upon a time. Only children coming from modern upper-middle-class families had access to learning this language. Times have changed where almost all private schools these days have English as their medium of instruction. Few governments are also trying to bridge this gap by introducing English as the medium of instruction in government schools. Non Governmental Organizations like TFI try to achieve this goal by sending their teachers to simple schools and provide quality education; proficiency in English is one of their focal points.
Why is English important?
Four Hundred million people in this world speak English. It is the official language of 53 countries and, it is the most common second language in the world. The British Council projects that this year over two billion people will be studying English. It is necessary to learn English as it enables one to communicate with their fellow global citizens. English is the language of Business; with an increase in the establishments of MNCs in our country, the employees must know English. This language also gives access to world entertainment. Most celebrated movies, games, books around the world are in English. According to a report, English is the language of the internet. Almost 52 percent of the most visited websites are in English. Learning English gives you access to over half the content on the internet. This content contains a lot of information that is available only if one is familiar with the language.
Why I chose this profession?
Teaching is one of the noble professions. I always wanted to be a teacher who is approachable by all the students. I want to help and make a difference; big or small. I have benefited by a few of my teachers and, they inspired me to be like them. I have experienced in life what difference can a good institute with a good faculty could make. I aim to provide quality education to students coming from different walks of life. I believe education is not just being literate, but being able to think and build the right perspectives, knowing how to behave and be empathetic towards others. I have realized how much of an impact a good teacher could be in an individual's life. Apart from that, I also like to interact with people, and I enjoy teaching. Therefore, I took up teaching as a profession.
Reference:
4 reasons why learning English is so important. (n.d.). Retrieved September 23, 2020, from https://www.elc-schools.com/blog/4-reasons-why-learning-english-is-so-important/
Catherine Chelsea, MA (EFLU), Faculty of English at Kompass